Strategic Plan for the Future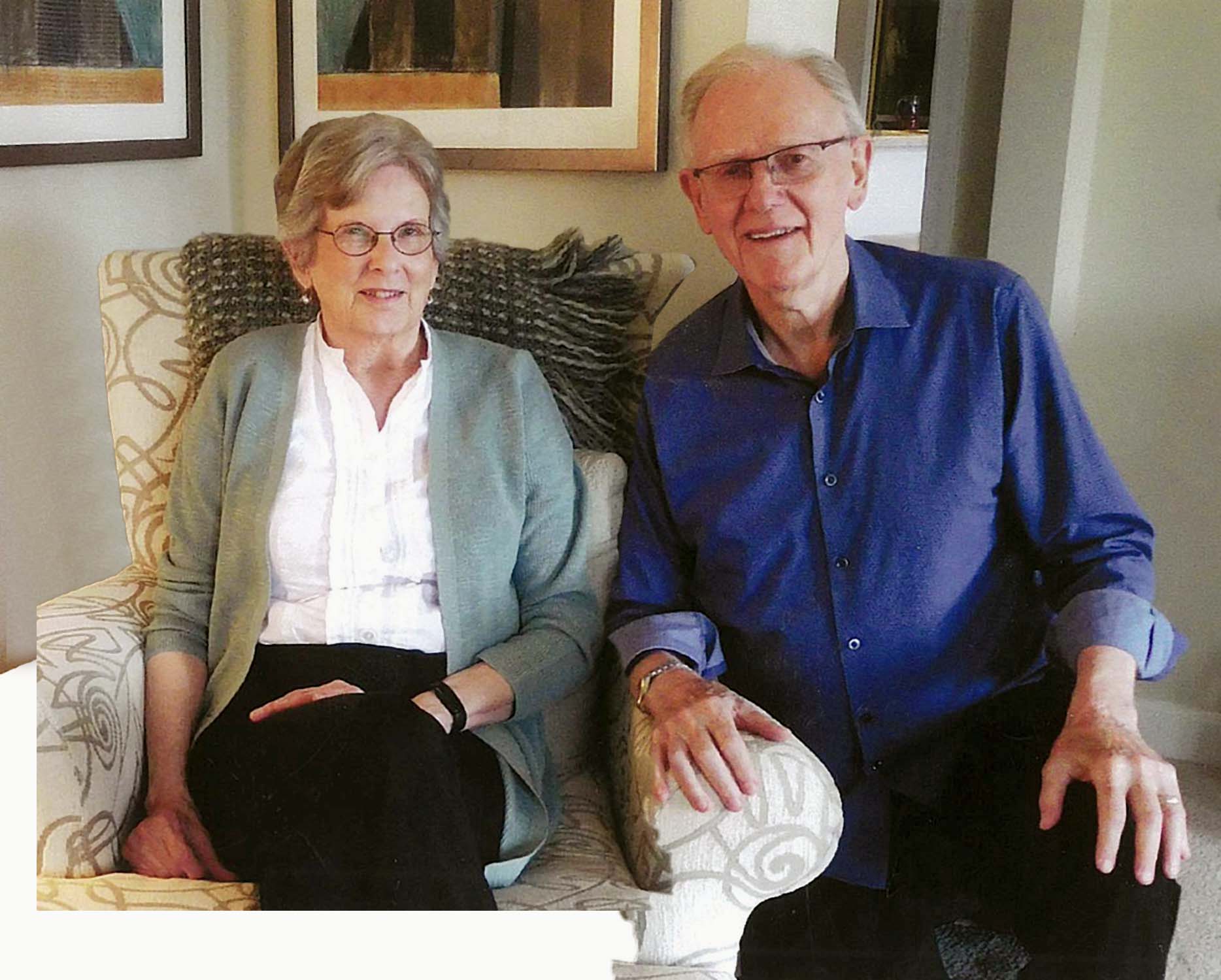 Alice and Lance Buhl have spent their professional lives working for nonprofit organizations and volunteering on nonprofit Boards. Their approach to philanthropy in retirement reflects their thoughtful approach throughout their careers: be strategic; make gifts that have positive impact on causes about which you are passionate; and plan for the future.
"We set up a fund in a community foundation when we were earning good salaries so that we can continue to support organizations we care about even as our income diminished," Alice said. "We have always set aside a portion of our income so that we can continue to give back even during retirement."
When the Buhls moved into Ingleside at King Farm in 2016, a campaign for a new piano was underway. That was their first gift to Ingleside at King Farm, Fund," Lance said. "It is essential that we care for our neighbors even if their funds unexpectedly run out." The Buhls feel that the Resident Supporting Fund is not as large as it needs to be in order to face whatever the future brings. "We will need this fund much more in the future than we have in the past, so this is our focus," Alice said. The Buhls have three primary categories for their philanthropy: direct service to people; public policy and voting rights; and organizations where they have been active, such as art museums, theaters, orchestras and colleges. "During the pandemic we increased our giving to support food banks and Interfaith Works that have helped those most affected by COVID," Alice said.
Alice and Lance noted that tax considerations were most important during their earning years but they still pay close attention to ways in which their philanthropic interests can be funded with the best possible tax implications. They also have intentionally engaged their children in the importance of charity. "When they were young and had no money, we would give them money from which to support charities," Alice said. "Now they fund their own charitable interests with their own money, which feels right to all of us."
"Giving is so important, regardless of the amount," they noted. "Whether its $10 or $10,000 we believe it is important to support causes that make a difference."