Giving Back, Paying Forward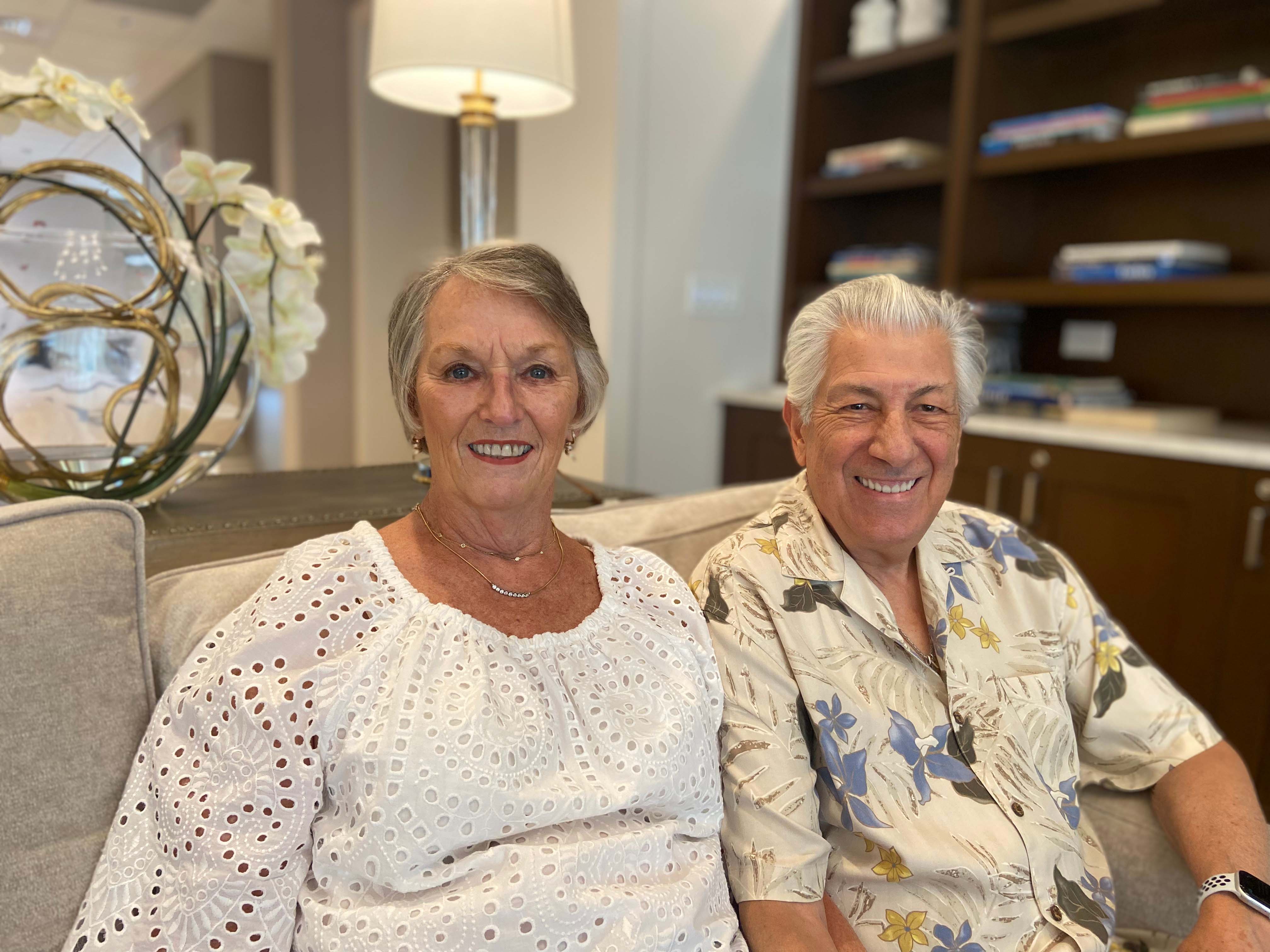 Peggy and Gary Cecchine have been in the cottages at Westminster at Lake Ridge for about 30 months, after having moved 22 times during Gary's military career. But they are not yet ready to sit back and let others do the work. Peggy is on the Westminster Ingleside Foundation Board and Gary is president of the Residents Association. "We love this place," Peggy said. "It felt good the first time we came to Westminster at Lake Ridge and it still feels good now. We want to keep it that way for everyone!"
Peggy's first career was as a nurse, so she likes to look after others. Then she became a stockbroker and financial advisor with Edward Jones and remains a partner after her retirement. Gary, too, became a financial advisor after he retired from the military. "So people ask us for advice and we're happy to share what we know about the advantages of charitable giving," Gary said.
"As far as I know, giving directly from an IRA is the only way to reduce your Adjusted Gross Income, thereby reducing how much you pay for Medicare Part B," he explained. "So it's a wonderful way to support the causes one cares about while benefiting from reduced taxes," added Peggy.
Both Gary and Peggy were clear, however, that tax considerations are a minor factor in their philanthropic decisions. "We want to know the organization, to know the person to whom we hand the check. And we want to know that our money is going to support important programs not excessive expenses," they explained. "We know that the Westminster Ingleside Foundation keeps expenses down and uses our gift as we intend it to be used." Gary is a member of Charity Watch, which rates non-profits. And he often gets advice from his daughter, who is the chief program officer for the Bob Woodward Foundation. "She is a great resource," he said.
When asked if their children are part of their philanthropic decisions the Cecchines noted that their children are informed as decisions are made but the children don't make the decisions. "Every time we take a trip we joke with the kids that we are spending their inheritance," laughed Peggy. "The kids will share what is left when we go, but we are not saving it for them."
Among the Cecchines' charitable interests are support for disabled veterans, food insecurity, and programs that help children. Westminster at Lake Ridge 
is among their philanthropic priorities. "We love it here. And its nice to know we will be taken care of here forever."