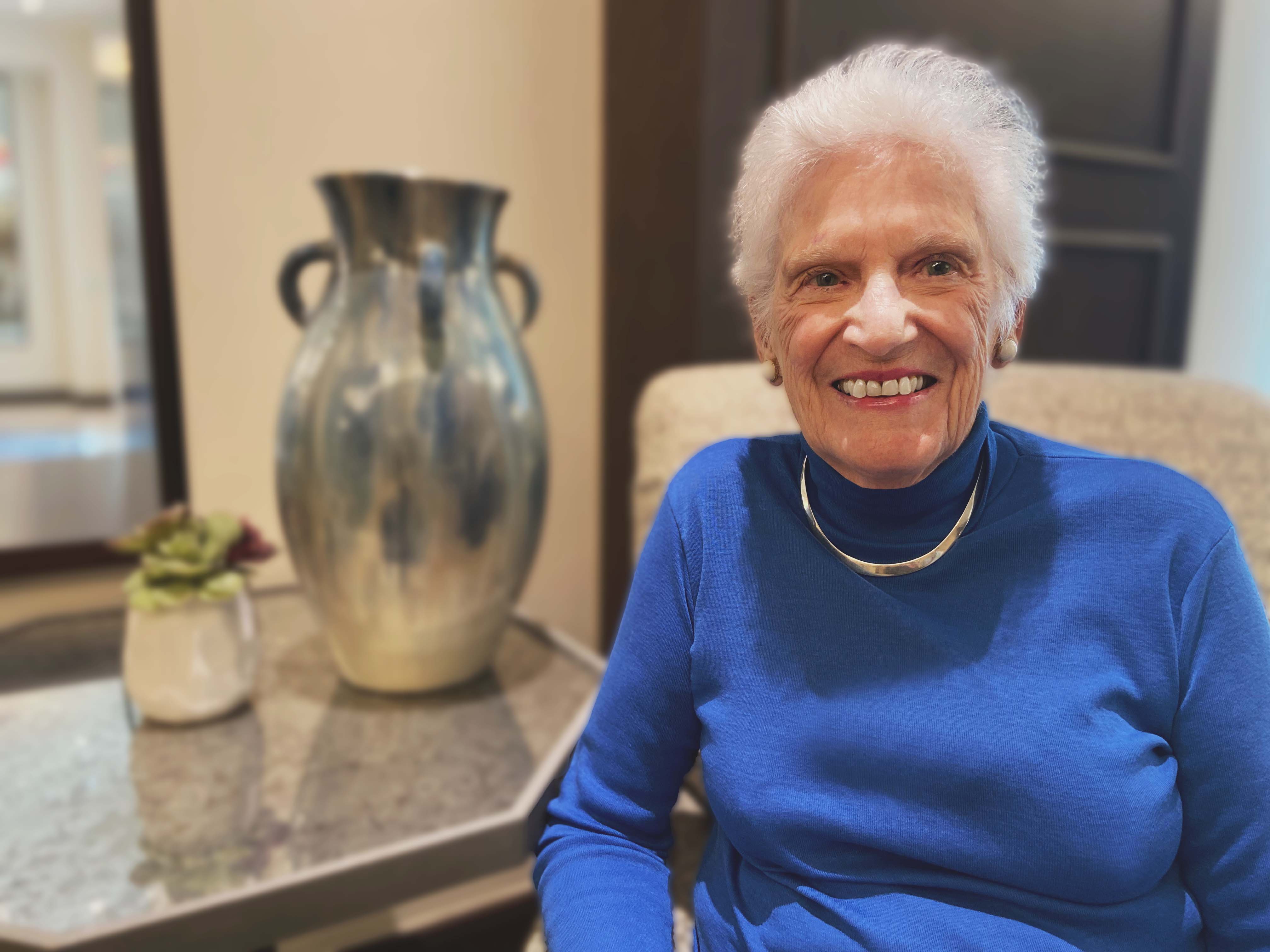 Sinclair Winton loves her garden. In fact, it was the patio gardens (and the encouragement of her daughter) that made her decide to move from Chicago to Ingleside Rock Creek more than 15 years ago. And it is her joy of gardening that motivated her to make a significant gift toward the landscaping campaign at Ingleside Rock Creek last year.
"Sinclair's challenge grant was a key to the success of that campaign," according to Doug Myers, President of the Westminster Ingleside Foundation. "Her passion was infectious and many others were inspired to follow her example."
Like so many of us, Sinclair is asked to support more worthy causes and organizations than her budget can accommodate. "I tend to give to those places where I am involved," she explained. "My church, Chicago Botanical Gardens, Philadelphia Horticulture Society, and the Red Cross are at the top of my list, alongside Ingleside."
The pandemic also had an impact on Sinclair's charitable budget. "I gave more to the Red Cross last year because the need was so extreme," she noted. "I give to those causes that are worthy, where the people are honest."
Sinclair added that she has total confidence that her gifts to the Westminster Ingleside Foundation are used as she intends them to be used, and she was grateful that the landscape designers showed her the plans before they were finalized. "I was honored that they sought my opinion during the planning," she added.