Changing Lives of Those in Need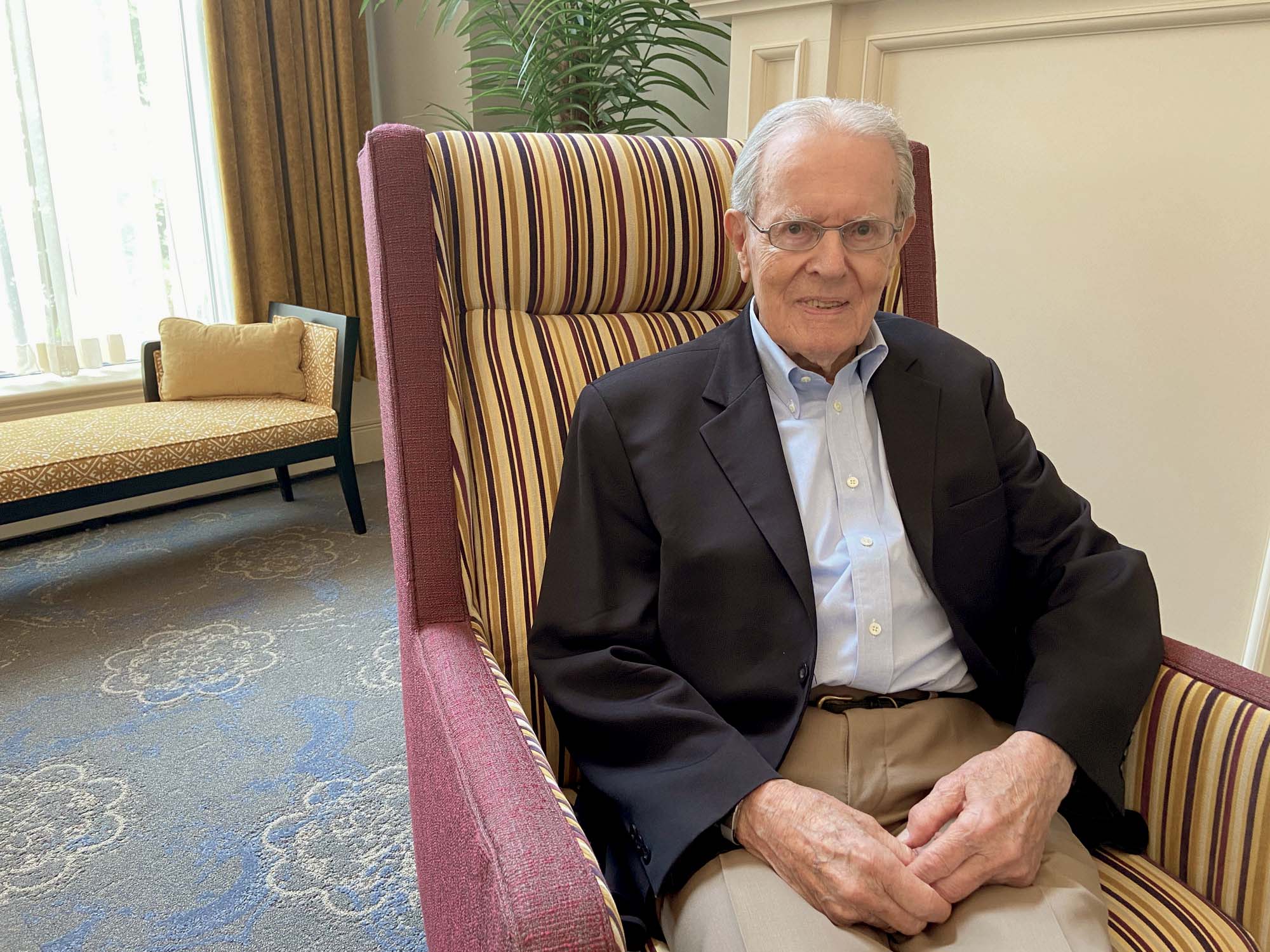 Hans Wyss has traveled the world during his professional career with The World Bank, but he and his family found a lasting home in the DC area when he retired. When the time came to downsize to one floor, Ingleside at King Farm had just opened and met all of their requirements.
As he did during his working years, Hans became involved in the life of Ingleside at King Farm, ultimately chairing the Westminster Ingleside Foundation Board for several years and working to enrich the lives of his neighbors to this day.
"It was natural for us to include the Westminster Ingleside Foundation among our philanthropic priorities," he said. "This is where we live and we care about our neighbors and we care about the staff." The Wysses were particularly enthusiastic about the fund that assists staff with educational opportunities. "This is more than our annual Holiday gift. It could be life-changing for the people who look after us."
Hans contrasted how not-for-profit organizations are funded in the United States as compared with his homeland of Switzerland. "There the local government sees the needs and are influenced by local residents to support these organizations," he said. "Here in America government support is more centralized, more distant from the local community, so we as individuals must do more."
Decisions regarding which causes to support never come easily. For Hans, there are several priorities. First is local. "We want to care about people in need right here in the local community," he explained. "If a neighbor's finances change and their resources are depleted, we want to ensure that they are cared for forever." So the Resident Supporting Fund is a high priority for the Wyss family.
Global causes are next in line. "We are part of a global community and must participate at that level as well," he said. "We look for good ideas and positive impact." Hans and his wife also support cultural organizations that continue to enrich their lives, and they are optimistic that they will return to concert halls and theaters post pandemic.
Hans and his wife involved their three daughters in the big philanthropic decisions. "For example, when we used a portion of our refundable deposit to fund an annuity, that naturally reduced our estate. Our daughters participated in that decision."
Hans was quite clear that he and his wife feel very fortunate to be at Ingleside at King Farm, making their charitable decisions much easier.